Leading innovator with high tech solutions
As pioneer in high speed and high precision technology, we have positioned ourselves as a global player in our industry. Our goal is to enable our customers to create new products and packages. Since 2006 we focus on the development of Next Generation Products for global brands in fast moving consumer goods.
With 150 creative, entrepreneurial and talented employees, we work side by side with our customers. In dynamic industries, we enable our customers to become - and remain - the leading innovators in their industry.
Customized machine platforms
At TDC, product development goes hand-in-hand with machine development. We develop products together with customers at an early stage, and create a customized machine platform to produce these products in high volumes, maintaining maximum flexibility. Our solutions stand out because of the high volumes, high precision and high flexibility they offer in a complex production process.
---
Machines for multi-compartment PVOH-pouches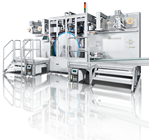 TDC and EME-Engel joined forces in the development of machines for making pouches of water soluble film. With our platforms Compact-M and Pulliq-M, it is possible to produce pouches with an outstanding seal strength, on high speed. The variety of the pouches in types of filling and form are immense.  Liquid, powder and gel, all combinations are possible.
---
Machines for biodegradable paper straws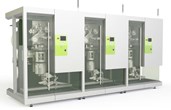 With the expertise of TDC and sister companies, we have developed a new platform to produce the highest quality and most sustainable, biodegradable paper straws available, worldwide. The platform is equipped for production in high volume with high precision. The Tembo Paper spiraling technology guarantees zero-failure output.
---
Machines for Next Generation Products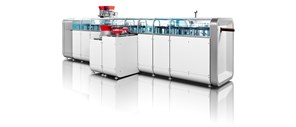 At TDC we have developed a unique, fully automated machine platform for customized micro-assembly, filling and testing. This platform enables global players in fast Moving Consumer Goods to achieve a shorter time to market, providing a strategic advantage in dynamic industries.